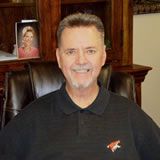 Kevin Lowrey · President
During his 32 years in Arizona Landscaping, Owner Kevin Lowrey has experienced every phase and facet of the industry. Kevin's creativity, vast knowledge, problem-solving strategies, team approach, and dedication to providing the highest quality of workmanship, originates with his first 10 years in the field.
As the Assistant Superintendent of a local Championship Golf Course, Kevin's responsibilities included irrigation system implementation and repair, grounds maintenance, overseeding, drainage, erosion control, application of chemicals, construction of an additional 18-hole golf course, and attention to every detail necessary for the presentation of the elaborate course. He truly knows the industry from the "ground up" and possesses the broad knowledge necessary for the successful completion of projects.
Over the next 15 years, Kevin was recruited by leading Valley landscape companies during which time he continued to increase his knowledge and gain vital expertise in the following managerial positions:
Construction Estimator
Vice President of Field Operations
Chief Estimator
Arizona Regional Manager
Estimating Manager
Vice President of Construction Services
In 2002, Kevin and co-owner wife Marsha began the planning necessary to start their own business. Kevin pursued his licensing requirements, and presently is the qualifying party for the K-21 Commercial and Residential Landscape and Irrigation Systems License as well as the A-General Engineering License.
Land-Tech is purposefully maintained at a size that allows Kevin and Marsha to remain involved with each project from inception to completion. As owners, both retain the philosophy that they are ultimately responsible for each project and remain accessible to clients.
Kevin Lowrey · President · klowrey@land-tech.biz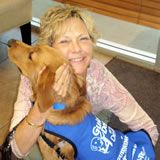 Marsha Baney · Vice-President
After 31 successful years, wife and co-owner Marsha Baney retired from public education. Following high school and elementary teaching, Marsha served the District as Special Education and Gifted Director, Federal Programs Developer, and the final 17 years as Principal. On a daily basis, Marsha was responsible for the selection, supervision, and evaluation of 100+ staff members, the safety of 1,200 students, community relations, budgets, grounds maintenance, and the day-to-day operations of a large facility.
Due to Marsha's extensive managerial and supervisory training and experience, she is involved in the screening and selection of all Land-Tech Managerial positions, staff evaluations, and other responsibilities as needs arise. Marsha's firm belief is, "Land-Tech is successful because of loyalty and dedication in the field!"
Marsha Baney · Vice-President · mbaney@land-tech.biz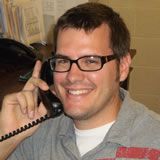 David Rummel · Project Manager / Estimator
David graduated from the ASU School of Construction in September 2009. He has been a valued member of the Land-Tech team for nearly five years and has performed every task imaginable to run a successful construction company. Along with his duties as Chief Estimator, he provides support with Purchasing, Project Management, Accounting, and Field Operations.
David Rummel · Project Manager / Estimator · drummel@land-tech.biz
Serving commercial businesses in the valley for 18+ years
Our commitment to "Creating an Environment of Solutions" makes us an integral part of your development team.